Local SEO Expert in the Philippines
Take over the local market with a vivid online presence that is created by the local SEO expert for you with devotion and diligence.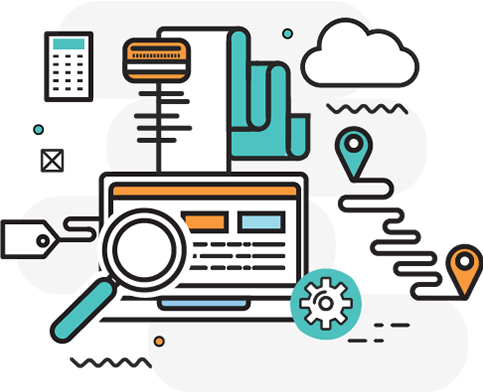 Our Local SEO Services
What are you signing up for – find out!
Local SEO Audit
A Local SEO expert or a SEO consultant at Digital Marketing Manila would go through your entire online persona and analyze every bit of information available on the internet about you or your business to formulate a minutely researched audit result. The process of evaluation is exhaustive and done with sheer attention to details so that you can make a well-informed decision on how to evade the risks and utilize the opportunities to your benefit. The audit usually takes place over five extensive steps conducted by our Local SEO expert team. The steps are:
Step 1: Gathering your business information – company objectives, website URLs, social media profile credentials and previous digital marketing efforts.
Step 2: Conduct end-to-end inspection of all the provided data with a combination of manual efforts and SEO tools.
Step 3: Sort and organize the audit results and review it for drawing relevant conclusions. In this step, recommendations for further improvement of the online presence is derived, which helps in the next step.
Step 4: A local SEO audit report is created for the customer and other involved parties to read through and understand the shortcomings of their online marketing efforts. Our skilled consultants will be available for you to discuss the report and clarify any confusion you might have about it.
Step 5: Once the client is clear of the local SEO audit report, an action plan is chalked following a brainstorming session to arrive at the specific local SEO strategies that would help improve your area-specific rankings and integrate the same in all the places online where you have your presence.
Frequently Asked Questions
A standard SEO solution will certainly get your website to rank higher in Google and other search engines. But when it comes to tap the local market, the SEO practices need to consider the aspect of geographical location and integrate the same in the strategies.
The tools and techniques involved are similar, although the location plays a huge role in keyword search and content creation. Moreover, Google My Business is a very important aspect of local SEO, to appear in the first page of a relevant Google search.
Any business with a physical location can access the benefits of a good local SEO campaign. However, it cannot be an entirely internet-based, e-commerce company, since the basic idea of local SEO is about location. Your business must have manual, in-person interaction with customers.
Keyword research, directory citation, backlink building, and Google My Business optimization are the obvious cornerstones of a good local SEO solution.
SEO is not an easy thing to wrap your head around, all the while having a whole other business to run. Hiring a professional local SEO agency will take that burden off your shoulder and provides you, Local SEO expert skills in the field, while you focus on the core business of your company.